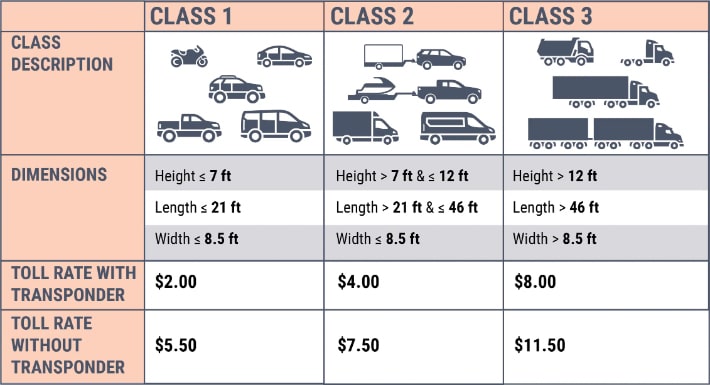 The Houbolt Road Extension is an "all-electronic" toll facility (meaning no stopping at a toll booth) designed to provide users with a smooth and easy drive and help reduce fuel consumption by eliminating the need to stop for toll payment.
Establishing an account with an I-PASS or E-ZPass transponder is the fastest and lowest-cost option to pay your Houbolt Road Extension tolls. Sensors on an overhead structure read the transponder and capture an image of the vehicle's license plate. This electronic form of payment for your tolls is also used on the neighboring Illinois Tollway, Chicago Skyway and Indiana Toll Road.
If crossing without a valid, funded, and appropriately registered I-PASS or E-ZPass account, the registered vehicle owner will be mailed an invoice for tolls.
Toll collection began on April 27, 2023.
Customers who receive an invoice for tolls on the Houbolt Road Extension can access their account online at:
HouboltRoadTolls.com
Toll

Notification Signage
The images below illustrate road signage on major routes leading to the Houbolt Road Extension that indicate it as a toll facility. Note: toll rate sign images are for illustrative purposes as rates are subject to change.
Toll Notification Sign Map